09 March 2010
This blog has moved
12 December 2009
Not so Subtle Christmas Elf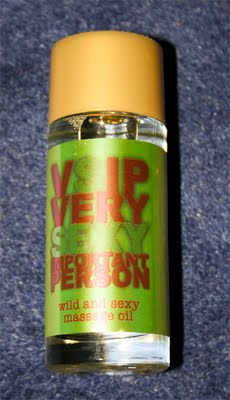 Ok, what is this Christmas Elf trying to tell me??
First, the Christmas Elf wants me to
grow a boyfriend
and now I get this "wild and sexy massage oil".
Not very subtle ;-)
And I can just see the boyfriend using this gift as an excuse for getting daily massages...
11 December 2009
Patience - Or Not
10 December 2009
More Room for Tea
09 December 2009
Winter Tea
Subscribe to Posts [Atom]